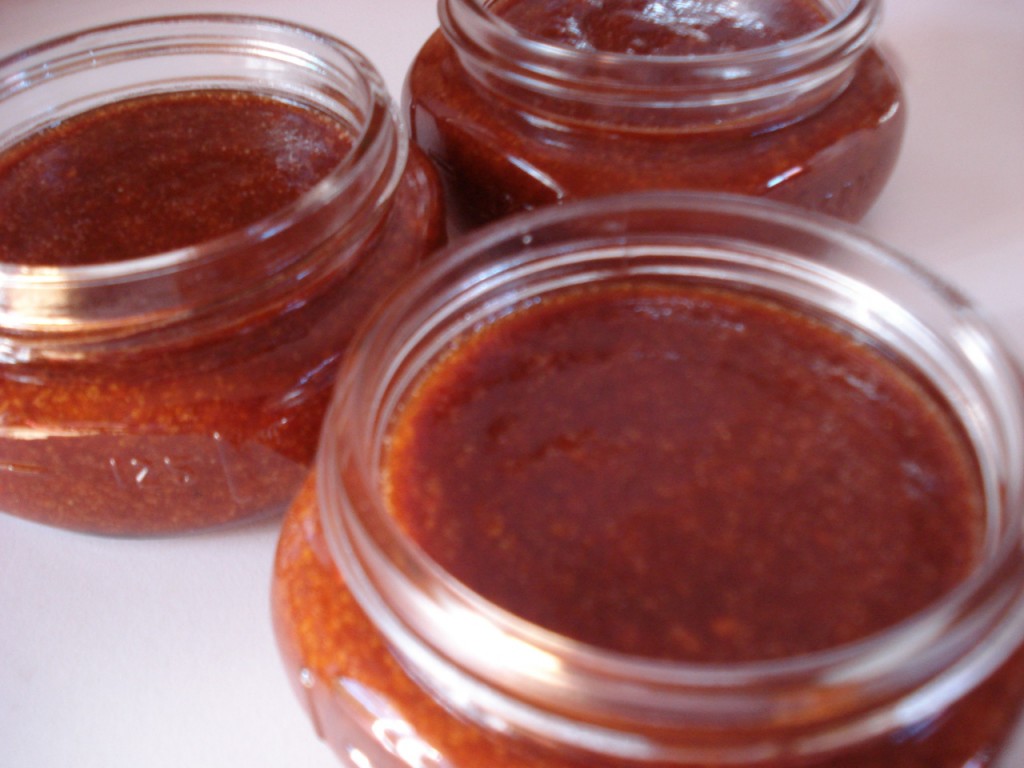 2 TBSP coconut oil, butter, or ghee, melted
1/4 cup high quality ketchup
3 TBSP natural sweetener of choice (or 18 drops liquid stevia)
2 TBSP apple cider vinegar
1 TBSP lemon juice
1/2 TBSP Worcestershire sauce
1 to 1 & 1/2 tsps pure salt (to taste)
1 tsp high quality mustard
1 tsp chili powder
1 tsp paprika
1/2 tsp red pepper flakes
melt the coconut oil (or butter or ghee)
mix together all ingredients
yields approximately 3/4 cup
__________________________________________________________________________________
SIDE NOTES

:

I like to QUADRUPLE THE SAUCE and freeze individual portions in separate, small, glass, mason jars for future use.

Upscaled to yield a total of 3 cups (quadrupled)

:
1/2 cup coconut oil, butter, or ghee, melted
1 cup high quality ketchup
3/4 cups natural sugar of choice (or 72 drops liquid stevia)
1/2 cup apple cider vinegar
1/4 cup lemon juice
2 TBSPs Worcestershire sauce
4 to 6 tsps pure salt (to taste)
4 tsp high quality mustard
4 tsp chili powder (I use 3 tsp regular chili powder and 1 tsp chipotle powder)
4 tsp paprika
2 tsps red pepper flakes
 For those with various food restrictions

, this recipe falls into the following categories:

Dairy Free, Gluten Free, Egg Free, Nut Free, Sugar Free, Grain Free, Vegan, Raw

If eating vegan, be careful choosing a Worcestershire sauce.  Click HERE  for instructions on how to make a gluten and sugar free BBQ sauce. 
~  Click
HERE
 for another version of homemade BBQ sauce.