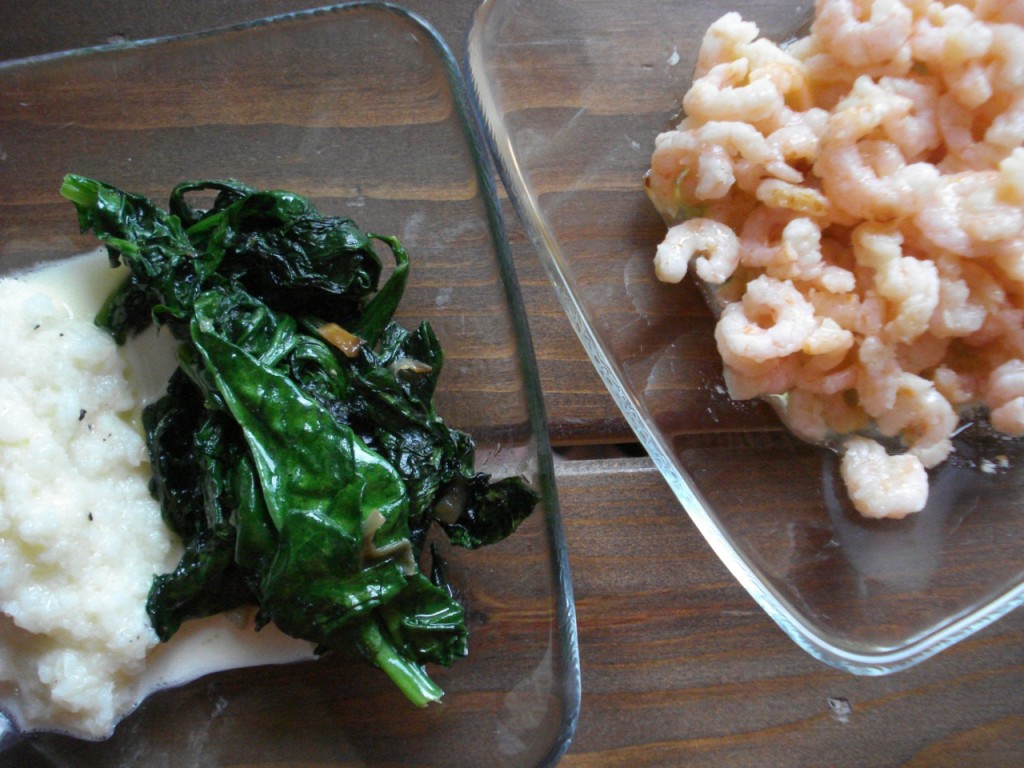 1 pound shrimp, peeled & de-veined
1/2 cup butter, melted
1/2 tsp pure salt
2 TBSP lemon juice
1/4 cup Parmesan cheese (optional)
Preheat oven to 325.
Place shrimp in 9 x 13 baking dish.
Combine melted butter, salt, and lemon juice and pour over shrimp, tossing to coat.
Sprinkle cheese over the top.
Bake for approximately 25 minutes.
________________________________________________________________________________
SIDE NOTES

:

~  This is a very simply and tasty way to prepare shrimp.

~  Shown above with garlic-mashed-turnips and turnip greens which are delicious, simply sautéed with butter, garlic, salt & pepper.

 For those avoiding certain foods

, this recipe falls into the following categories:

Dairy Free, Gluten Free, Egg Free, Nut Free, Sugar Free, Grain Free, Vegan, Raw

If eating dairy free, omit the cheese.