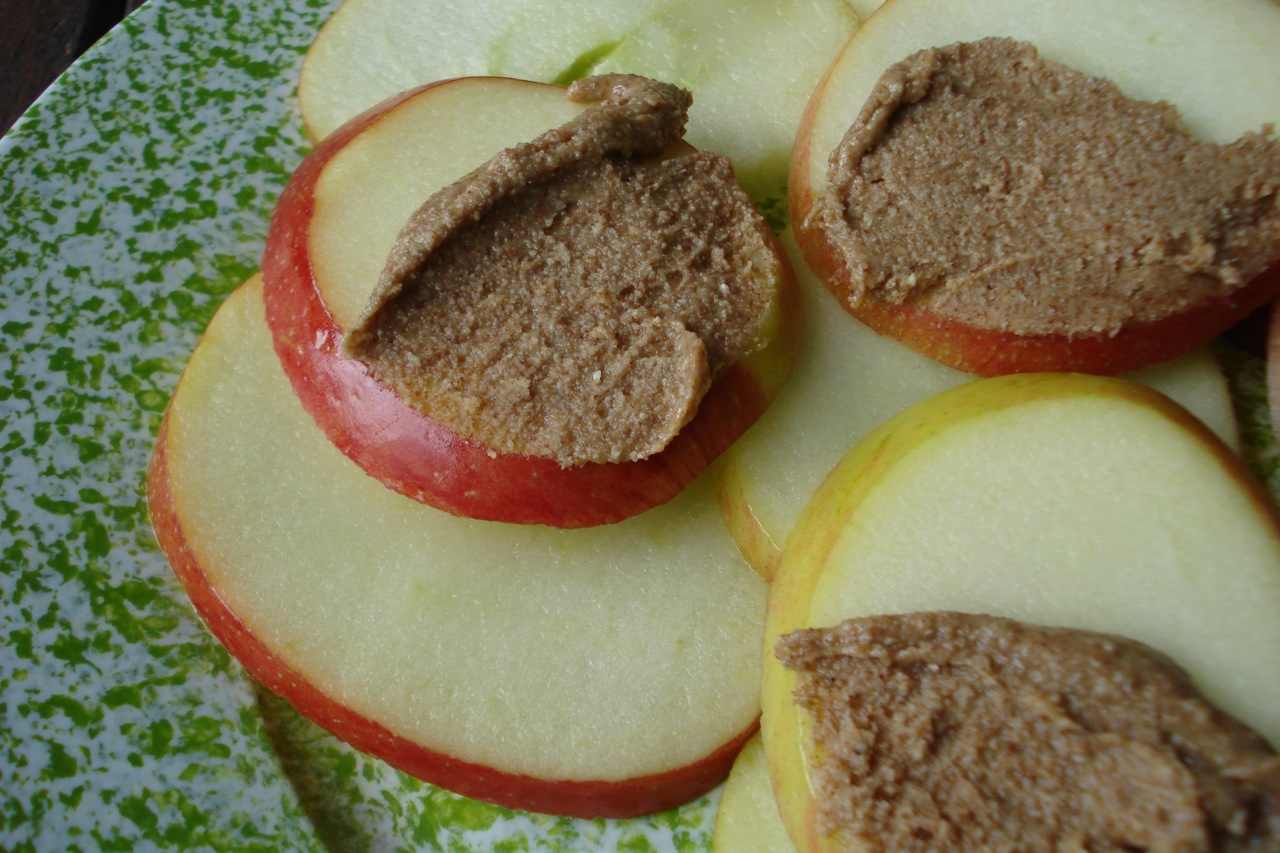 One of my all-time favorite snacks! Any type of nut butter will do.  Nut butter is also delicious on bananas, carrots and celery.
If you'd like to try making a home-made nut butter, click the links below for detailed instructions:
"NUTELLA"-CHOC-HAZELNUT-BUTTER
MAPLE-CINNAMON-PUMPKIN-SEED-BUTTER
For those avoiding certain foods
, this recipe falls into the following categories:
Dairy Free, Gluten Free, Egg Free, Nut Free, Sugar Free, Grain Free, Vegan, Raw
Can use a raw nut butter if you'd like.