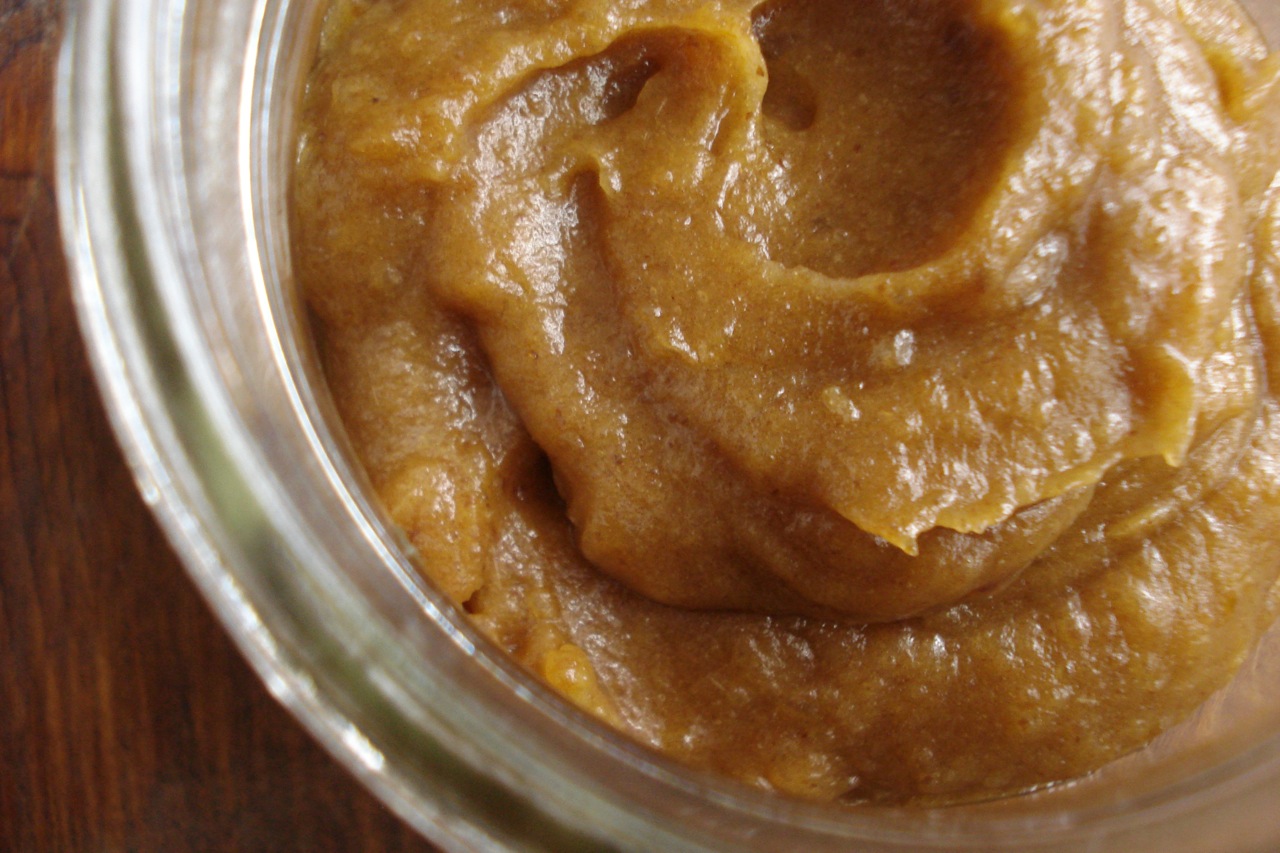 16 pitted medjool dates
1 & 1/2 cups filtered water
Soak dates in the water for at least 20 minutes (& up to overnight).
Drain the dates but reserve the soak water.
Place the dates along with 1/4 cup of the soak water in either a Vitamix or a food processor fitted w/ S blade, and process into a smooth paste. Stop occasionally to scrape down the sides of the work bowl if necessary.
Yields 1 & 1/4 cups. Date paste will keep for 2 weeks in the fridge or 1 month in the freezer (thaw for a few minutes before using).
______________________________________________________________________________________
SIDE NOTES

:

~  I use my Vitamix (small carafe) for this, but if using a food processor, you may need to double the recipe to give the machine enough to process.  It will depend on how big your food processor is.  For example, mine is a very large 14 cup food processor, so this small amount of food, in a giant work bowl, might not be enough to get it to form into a paste.  You can either test it out, or just double the recipe & it will be no problem.  If using a Vitamix, no need to scrape down sides – just use the tamper as it's blending & you'll have a smooth paste within a minute.

~  Of course, dates contain lots of natural sugar, but they're still a whole food – not a condensed sweetener – so I consider this recipe sugar free (no added sugar).

 For those avoiding certain foods

, this recipe falls into the following categories:

Dairy Free, Gluten Free, Egg Free, Nut Free, Sugar Free, Vegan, Grain Free, Raw

A few ways you can use this sweet treat….