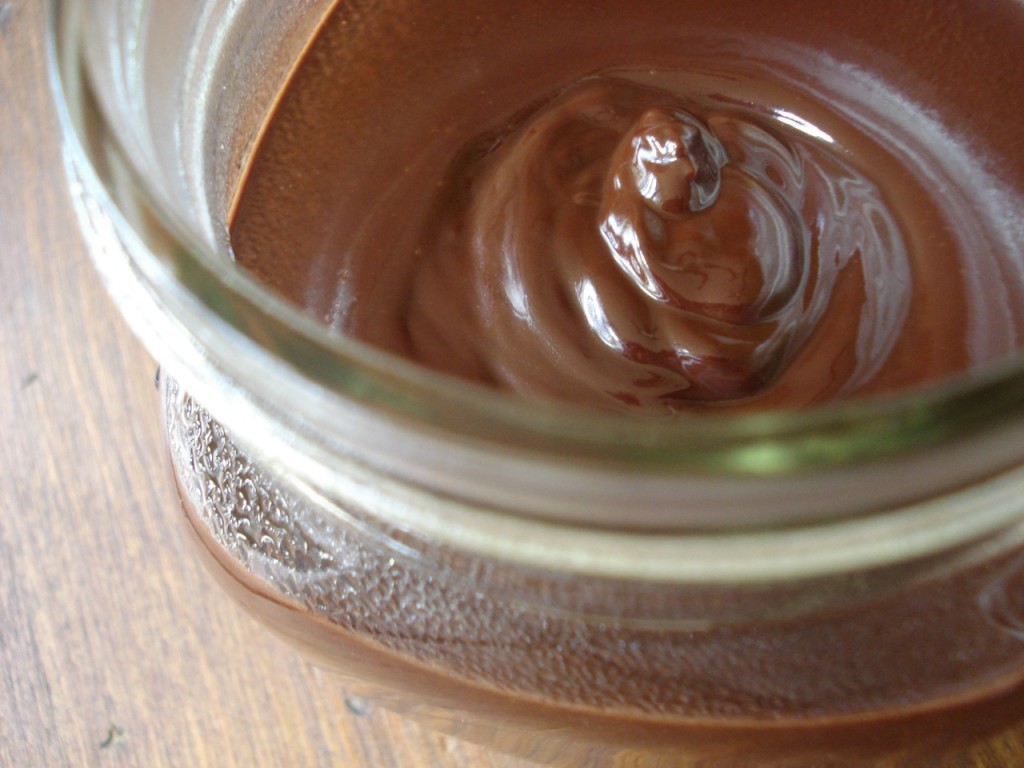 1 cup water
1/2 cup sugar
2/3 cup high quality, cocoa (or cacao) powder
1/4 teaspoon pure salt
1 teaspoon vanilla extract
Bring water and sugar to a boil, whisking until sugar is dissolved.
Add cocoa and salt and simmer, whisking, until slightly thickened – about 3 minutes.
Remove from heat, add vanilla, then cool (syrup will continue to thicken as it cools).
Yields about 1 & 1/2 cups.  Store refrigerated in a sealed container.
__________________________________________________________________________
SIDE NOTES

:

~  This syrup makes delicious chocolate milk, hot chocolate, and of course is a yummy topping for ice cream.  We use 1 TBSP syrup to 1 cup milk for chocolate milk.  To make hot chocolate – we use slightly more syrup than that (the original recipe from epicurious.com recommended 1/3 cup syrup to 1 cup milk, but we found it way too strong at that ratio).

~  In any event, it sure beats the squeeze bottle of chocolate you'd find at the store.

For comparison, here are the ingredients in HERSHEY'S CHOCOLATE SYRUP:

HIGH FRUCTOSE CORN SYRUP; CORN SYRUP; WATER; COCOA; SUGAR; CONTAINS 2% OR LESS OF: POTASSIUM SORBATE (PRESERVATIVE); SALT; MONO- AND DIGLYCERIDES; XANTHAN GUM; POLYSORBATE 60; VANILLIN, ARTIFICIAL FLAVOR

~  Speaking of ice cream, here are a few other toppings to consider if you're in the mood for the works:  CARAMEL-SAUCE and/or SHORTBREAD-CRUMBLE.  Also, here's an easy ice cream recipe (no ice cream machine required) if intetested:  1-MINUTE-ICE-CREAM

 For those with various food restrictions

, this recipe falls into the following categories:

Dairy Free, Gluten Free, Egg Free, Nut Free, Sugar Free, Grain Free, Vegan, Raw

If eating dairy or gluten free, be careful choosing a chocolate powder, and use a gluten free vanilla extract.