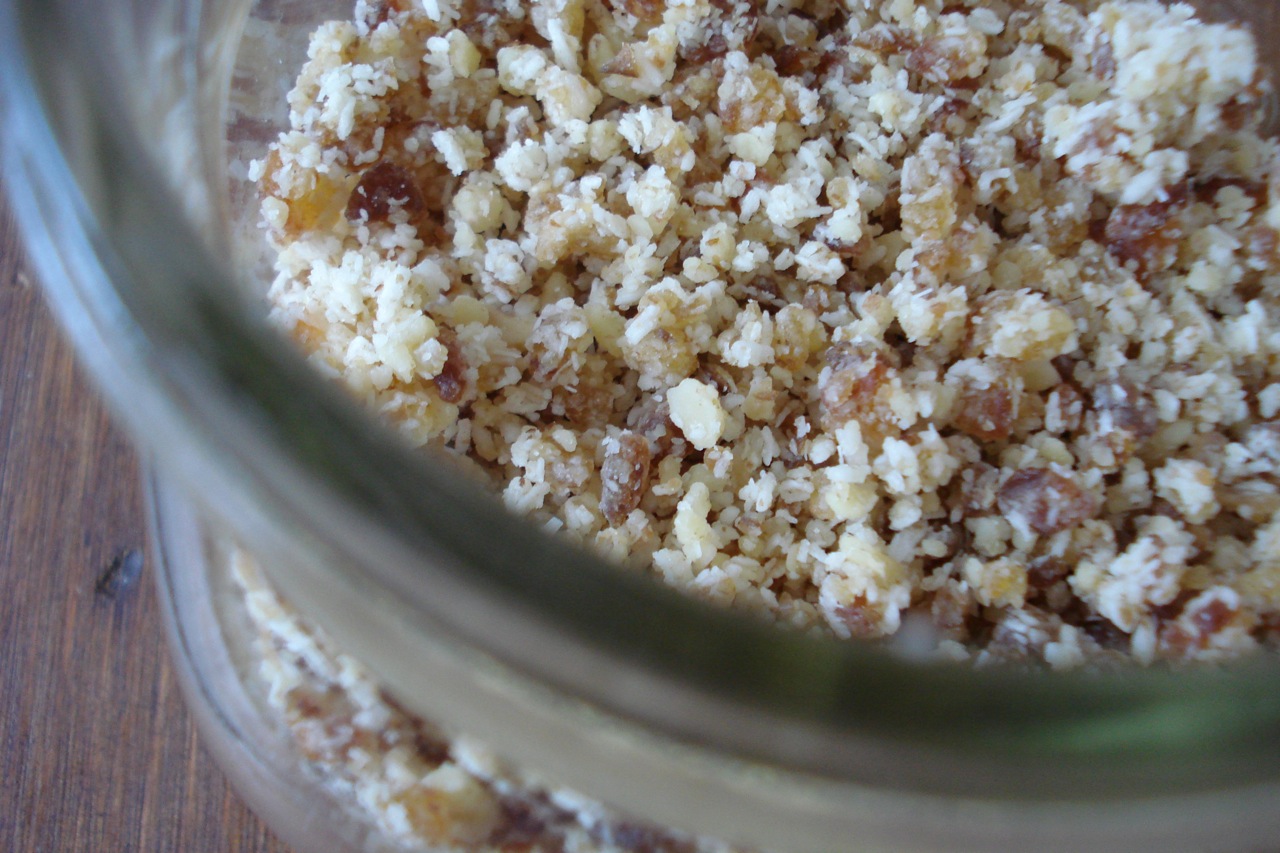 1 cup shredded dried coconut (unsweetened)
1 cup walnuts
1/4 tsp pure salt
6 pitted medjool dates
Place the coconut, walnuts & salt in a food processor fitted w/ the S blade & process until finely ground.
Add the dates & process until the mixture begins to stick together. Don't over-process.
Yields 2 & 1/2 cups. Will keep for 1 month in the refrigerator or 3 months in the freezer. The crust doesn't need to be thawed before using.
______________________________________________________________________________________
SIDE NOTES

:

For those with various food restrictions

, this recipe falls into the following categories:

Dairy Free, Gluten Free, Egg Free, Nut Free, Sugar Free, Grain Free, Vegan, Raw

Here are some of the ways I put this wholesome, delicious crumble to use:

Of course, it can be used as a crust for any type of pie imaginable!